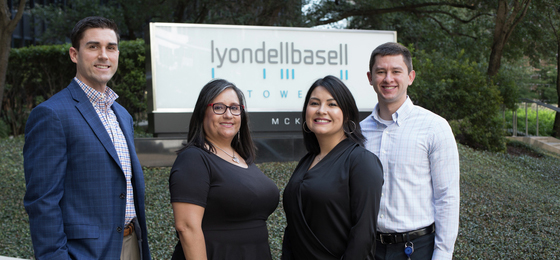 LyondellBasell is one of the world's largest plastics, chemicals and refining companies in the world. Every day, our employees work around the clock to reliably and safely deliver the plastics, chemicals, materials, fuels and technologies that advance solutions to our world's biggest challenges.

Found in nearly every sector of the economy, the products and materials products by LyondellBasell are key to advancing solutions like enhancing food safety and access through lightweight and flexible packaging, protecting the purity water of water supplies through stronger and more versatile pipes, and improving the safety, comfort and fuel efficiency of many of the cars and trucks on the road.

With a nearly 70-year legacy of game-changing innovation, LyondellBasell is the world's largest licensor of polyolefin technologies and sells products in to more than 100 countries. In 2018, LyondellBasell was named to Fortune magazine's list of the "World's Most Admired Companies,"

Click here to watch a video of how we are Advancing Possible.